*Please Note*
Due to the impact of COVID-19, our in-person events have been cancelled until further notice.
Ronald H. Roberts Temecula Public Library
The Heart of Temecula Leo Club provides one-on-one tutoring and coaching for any type of cell or smartphone, SmartTV, tablet, laptop, or desktop computer. This program is free of charge and is held every first Wednesday of the month at the Ronald H. Roberts Temecula Public Library.
Community Mission of Hope
A group of our LEOs worked with the Community Mission of Hope in Temecula to assemble packages including essentials such as fresh produce, bread, and hygiene items for families and individuals in our community. The boxes assembled were a small fraction of the two million meals delivered from the Community Mission of Hope organization!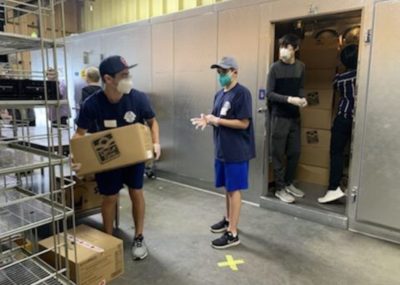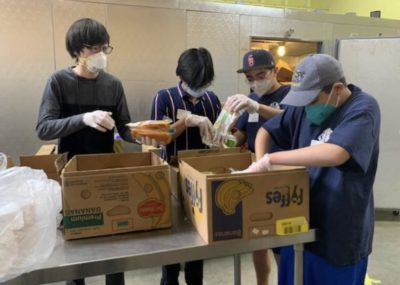 Atria Park of Vintage Hills/Local Communities
In hopes of spreading "social distant" encouragement during unprecedented times, the LEOs began a relief initiative titled, "Flowers for Friends." Countless of studies and publications prove that, "time spent in nature improves positive physical changes." In accordance with this viewpoint, the LEOs were able to make bundles of flowers, plant arrangements, and succulents in addition to an encouraging card to lift spirits from afar throughout local communities.
Temecula City Council Meeting
On March 10th, the Heart of Temecula Leos attended a Temecula City Council meeting to thank the council members and former Mayor Stewart for their support of the Teens Teaching Tech program. Leo President Skyler Han gave an amazing speech and presented the former Mayor with a cool Teens Teaching Tech shirt!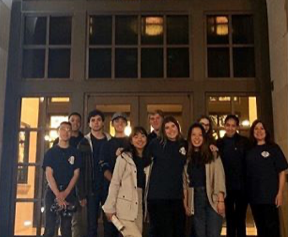 On August 17th, The Heart of Temecula Leo Club hosted a rummage sale to fundraiser for events during the upcoming year. Some of the profits raised aided in supporting the Teens Teaching Tech program, athletic scholarships for youth, and crafts for senior home visits!